Drug Interactions Checker
The Drug Interactions feature is available on the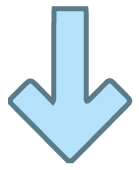 It provides a clear and easy-to-follow display of major, moderate and minor interactions between classes of drugs and all Orthoplex products right at your fingertips.
This detailed information directly reflects the most up-to-date research available on Natural Medicines Database and provides practitioners with an option to explore each referenced interaction in detail in a drop-down format.
It addresses known interactions between medications and nutrients and herbs, however does not cover herb-nutrient, herb-herb or nutrient-nutrient interactions.
Visit each individual product page to view Drug Interactions (see example below).