I never thought I'd be passionate about gardening but here I am, in love with my garden and wanting to spend more and more time in it.
It's so rewarding and brings me a great deal of joy, even with the few hours I have each weekend to tend to it. Growing a garden is a developed skill and all about experimentation, but it's also so much more. It's therapy, it's my relaxation, it's my time to connect with nature and myself.
As a child I would get very excited about trips to see my grandparents. What I remember vividly is their backyard. Although it was small, to my tiny self it was a giant jungle of winding paths filled with fruit and vegetable trees. I remember the sweet smell of nectarines, the crunchy sugar snap peas, and hunting for strawberries amongst the green leaves. I love these childhood memories and I'm sure they played a part in developing my passion for nutrition.
Commercial vegetables are grown large-scale using pesticides, require massive transport and they're stored for a considerable period of time. I love knowing I'm contributing in a small way to reducing fossil fuels and air pollution. I also know exactly how I've grown my produce, putting me in control of what I consume.
Mum and I work in the garden together, we troubleshoot, and we talk about life as our hands get dirty and our brows grow sweaty. I love seeing my children's delight when they spot new tomatoes or their eyes light up when they learn how to plant seeds or plants in the ground. They're out in the sunshine, connecting with nature. I hope this creates a positive, life-long relationship with real, nutritious food.
A successful garden cannot measured by how large it is or how exotic the plants are. If it brings you joy, or if it awakens fond memories, then your task has been accomplished. I love sitting on my verandah in the afternoon with glass of wine admiring its beauty. The satisfaction and pride I feel cannot be measured.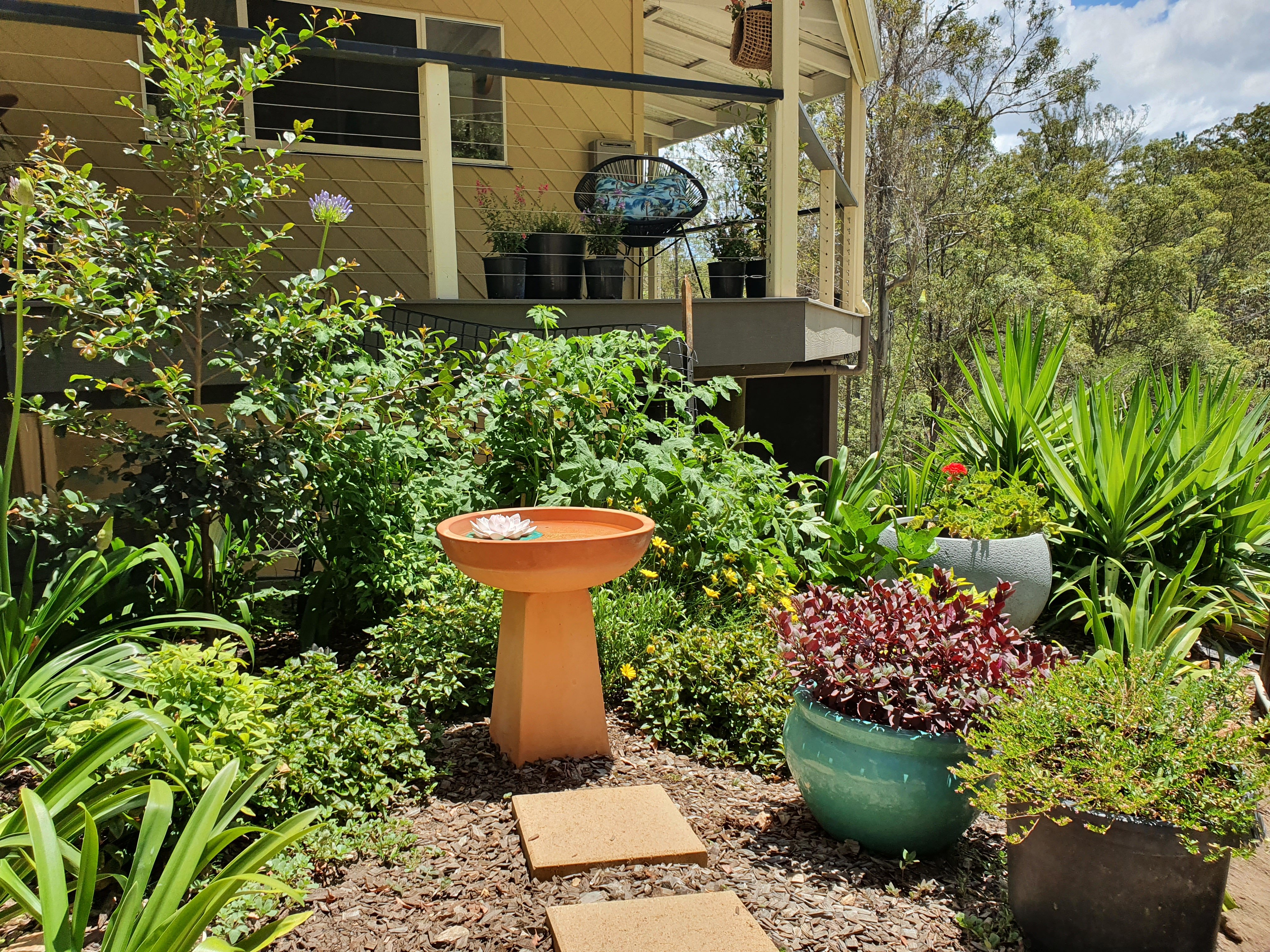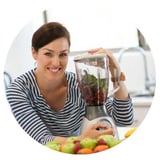 By Sara Dunstan | Clinical Nutritionist; Clinical Support consultant at Bio Concepts